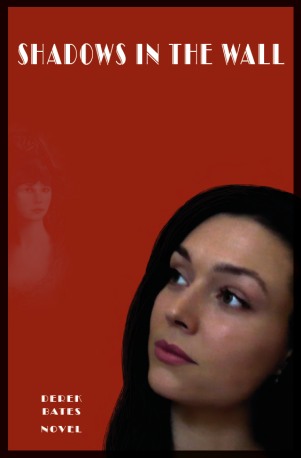 Shadows in the Wall - A novel by Derek Bates



'A story of love which by the transition of time compares mediaeval corruption with the present day. Made me realise there is a viable alternative to the iniquities of government we have'.

Jacob D'Arcy, a 16th Century wool merchant and Alchemist is married to Isabel. When she dies of a fever he takes in a house-keeper, a young ill-educated girl from the streets, adopts the role of mentor to her and they become lovers.

In the 21st Century, Jake, a writer, meets Rhosa, a struggling 19 year old Egyptian actress when, in his late 20s he is commissioned to write about Shakespeare's influence on Freud. To improve her accent, Rhosa reads Shakespeare's plays onto a tape recorder, and is overcome with his understanding of the human condition.

She and Jake have a brief affair but separate and both undergo unsuccessful marriages. Ten years on they meet again and live together in Firenze House which had been built by Jacob D'Arcy. Rhosa had had a traumatic experience with her ex-husband which had left her frigid and is in constant torment that this will destroy the relationship with Jake.

They find documents hidden in the house which reveal that a group of Cardinals, plotting to poison the Pope and rid the Church of corruption, had involved Jacob D'Arcy. Jake and Rhosa are haunted by his shadows in the walls of the house and are driven to follow his pilgrimage, reject the manipulati on of society by politicians and create a revolutionary alternative to the present system of Democracy. They grow closer and eventually come together sexually. Rhosa's new-found freedom has an unexpected effect and they drift apart when Jake becomes jealous of Rhosa's relationship with a film director who invites her to make a film with him in Los Angeles. She and Jake separate.

The pressures of success cause Rhosa to suffer an alcohol-fuelled breakdown. She returns to Jake and relinquishes her career as an actress to work with him on reform of politics.

Published September 2012 by Reflective Productions LLP.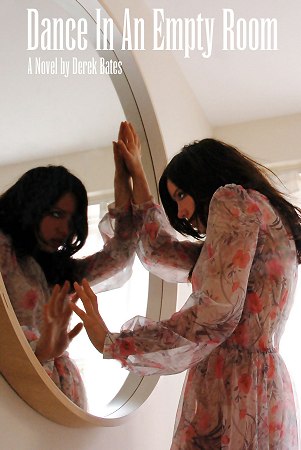 Dance in an Empty Room - A novel by Derek Bates



'A haunting story which held me to the final page'
'Surreal analysis of a young woman's discovery of the power of dance to heal a troubled mind'

A free-spirited and enchanted young woman, Grace Belari, discovers a painting of an ethereal young man in an old dilapidated house. Grace, hypnotised by the picture, cannot stop dreaming about the painting, and undertakes a journey of discovery through an other-worldly vision of Europe to search for him. When she finds him, he is as intriguing as the painting - but something terrible has happened to him.

An extraordinary mythic vision of fantasy and suspense.

Dance In An Empty Room will awaken your subconscious and put you in touch with a reality that lies just below the surface of everyday life.

Published January 2009 by Reflective Productions LLP.



Reflective Productions LLP
Jindabyne, Moonhills Lane
Beaulieu, Hants, SO42 7YW
email: info@reflective-productions.com

All content © Derek Bates / Reflective Productions LLP, 2009 - .
web design by robin somes